Health Care Coverage for Early Retirees
After working all of those years, you are now free! Congratulations!  Now there is the issue of health coverage for you and possibly your spouse. You may have been covered by group policy for most of your working years.
So now what do you?
You are going to need a policy until your are eligible for Medicare. Here at Nefouse & Associates we can help. We address all of your concerns by helping to choose the best health plan.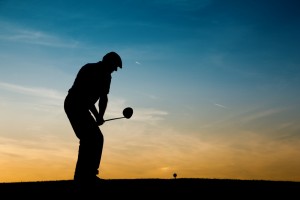 Under the Affordable Care Act (ACA), there has been a complete transformation of health coverage options. One of the biggest improvements to the individual market is guaranteed issue.  Now an individual plan cannot deny coverage for ongoing conditions.   This has already helped a lot of early retirees obtain insurance and in some situations allowed some Hoosier to retire early.
The next biggest impact to early retirees is eligibility of tax credits. This is where you can apply through the health market place for advanced tax credits to reduce your monthly premium.  If your household income falls under the 400% of Federal Poverty Level then you may be eligible. Our average tax credit for early retirees is around $11,000 a year. This has reduced monthly premiums to over $900 a month. In some situations, early retirees even qualify for cost sharing reductions. This is where your out of pocket max is reduced because your income is under 250% of the federal poverty level.
We have helped hundreds of early retirees control their health insurance cost by taking advantage of the new health insurance laws.  If you are on the edge of income requirement you may still qualify for the tax credits. This will depend on plan election and we can assist you with the right plan.
If you don't qualify for tax credits we can still provide the best solution for you. We can help design the best plan for you based on your current needs.  This is where we take time to listen to what is important in your healthcare. From there we are able to recommend the best plan.
Our Service:
When you use Nefouse & Associates for your health insurance needs we are still here after the sale. This means if you have a problem, you do not have to call carriers and sit on hold. You can call us and we will get to work on the issue. Very few agencies offer this kind of service for their individual and family clients.   You have worked hard your entire life and you know the value of having someone working for your best interests. That is what we do!
Health Savings Plans allows you to maximize your savings now and in the future with these high deductible plans. Plans offer low premiums and 100% coverage on qualified health services (excluding non-preferred drugs) once you've reached your deductible. And they're paired with a tax-advantaged Health Savings Account (HSA), which helps you budget and save for current and future health care costs.
myCigna Health Flex Plans are just that: flexible. These plans offer a wide choice of plan options to balance your needs for affordability and access to care, making them a favorite to those who value flexibility.
Copay Assure Plans are a good choice if you like the simplicity and security of knowing what you'll pay when you seek care. The simple, straight-forward design of these plans makes them easy to understand and use. And with no deductible to meet and fixed out-of-pocket costs when you seek care, these plans provide the most predictable expenses.
With these new plans from Cigna, you can find one that fits the unique person you are, so you can focus on the best things in your life.
Benefit-packed health insurance for Early Retirees
We make sure early retirees have valuable health benefits, including:
The option to buy Dental insurance. Choose benefits and premium levels to meet your needs and budget. No waiting period if you've had 12-months of continuous prior coverage (excludes orthodontic benefits). Save the most when you visit one of our in-network dentists from our large dental network. Discounted rates on out-of-network care when you see a dentist in our Dental Network Savings Program. Oral Health Integration Program included with every plan.
Prescription drug coverage, plus access to Cigna Home Delivery Pharmacy. If it's more convenient for you, we'll send your prescription drugs right to your home. You could save on 90-day refills of medications you take every day with our home delivery service. It's easy and convenient.
Personalized website www.myCigna.com is designed to click with you—customized to the plan you choose, the people in your family, and the place you call home. Find a doctor, pay your monthly premium, view your claim history, print temporary ID cards or learn about healthy living habits with our online health and wellness library. Our myCigna mobile app* also lets you access information specific to your plan.
Discounts on our health and wellness programs.** Get discounts on weight management and nutrition, fitness, tobacco counseling, mind/body, vision and hearing care, vitamins, alternative medicine, dental care and healthy lifestyle products.
24/7/365 Health Information Line. Call us anytime to be connected to a specialist who can provide confidential counseling, support and answers to your health related questions – including finding a doctor or hospital in your area or while you're traveling. Out of the country? Just call collect.
If you're confused about health care reform, don't worry. The world of health insurance is changing, it's true. You may be affected. Some people are not. Learn what the new health care reform law may mean for you.
Ready to buy early retirement insurance?